About Osteopathic Medicine
What is Osteopathic Medicine?
Osteopathic medicine is a philosophy and practice of physician care in the United States, distinct in its whole-person approach and pioneering in its conceptualization of "wellness."

For Doctors of Osteopathic Medicine, or DOs, a whole-person approach includes partnering with patients, considering the connection of body, mind and spirit in delivering care, and recognizing the role of a physician's hands to diagnose and treat illness or injury. Emphasis on prevention and wellness is central in a philosophy that promotes the body's natural tendency toward health and self-healing.

DOs graduate from a college of osteopathic medicine and complete subsequent specialty training in residency programs and fellowships in hospitals, community health centers or other clinical settings. Osteopathic medicine is one of the fastest growing segments of healthcare, representing more than 11 percent of all physicians in the United States. More than 25 percent of all current medical students are osteopathic medical students.

Four Tenets of Osteopathic Medicine
Four tenets provide the foundation for osteopathic medicine's whole person approach:

The body is a unit; the person is a unit of body, mind, and spirit.
The body is capable of self-regulation, self-healing and health maintenance.
Structure and function are reciprocally interrelated.
Rational treatment is based upon an understanding of the basic principles of body unity, self-regulation and the interrelationship of structure and function.

The osteopathic whole-person perspective has guided many of this country's more than 141,000 DOs into primary care roles, helping to address the physician shortage in rural and underserved areas, and has proven equally valuable for the many thousands of DOs represented in every medical and surgical specialty and setting.

Structure and Function
Educational emphasis on the interrelationship between the body's structure and function enhances a DOs diagnostic and treatment skills. Osteopathic medical students receive extensive training in both the neuromusculoskeletal system and in osteopathic manipulative treatment (OMT). The neuromusculoskeletal system is the body's interconnected system of nerves, muscles and bones that make up two-thirds of our body mass. OMT is the therapeutic application of manual pressure or force to restore functionality and/or remove barriers to motion and healing.

This unique training increases a DO's understanding of how an injury or illness in one part of the body can affect another, enabling osteopathic physicians to effectively use their hands to both diagnose and treat patients with a goal of reducing or eliminating the need for medication and encouraging the body's natural ability to heal.

Whole-Person Care
Osteopathic medicine's patient-centered approach to healthcare also means DOs are specifically trained to engage with and listen to their patients to look beyond symptoms to lifestyle factors that may impact a patient's health or recovery. This combination of a strong medical philosophy, rigorous medical and scientific training and a whole-person, hands-on approach positions DOs well to partner with their patients to achieve optimal health while prioritizing dignity in healthcare.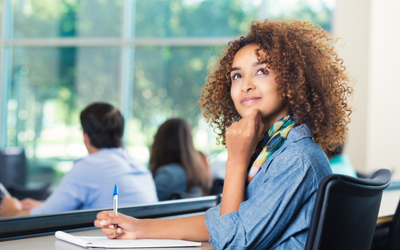 Want to Know More?
Our Quick Facts section offers a snapshot of osteopathic medicine, osteopathic medical students and the osteopathic medical profession in the United States.
Visit Quick Facts