Why Consider a Career in Osteopathic Medicine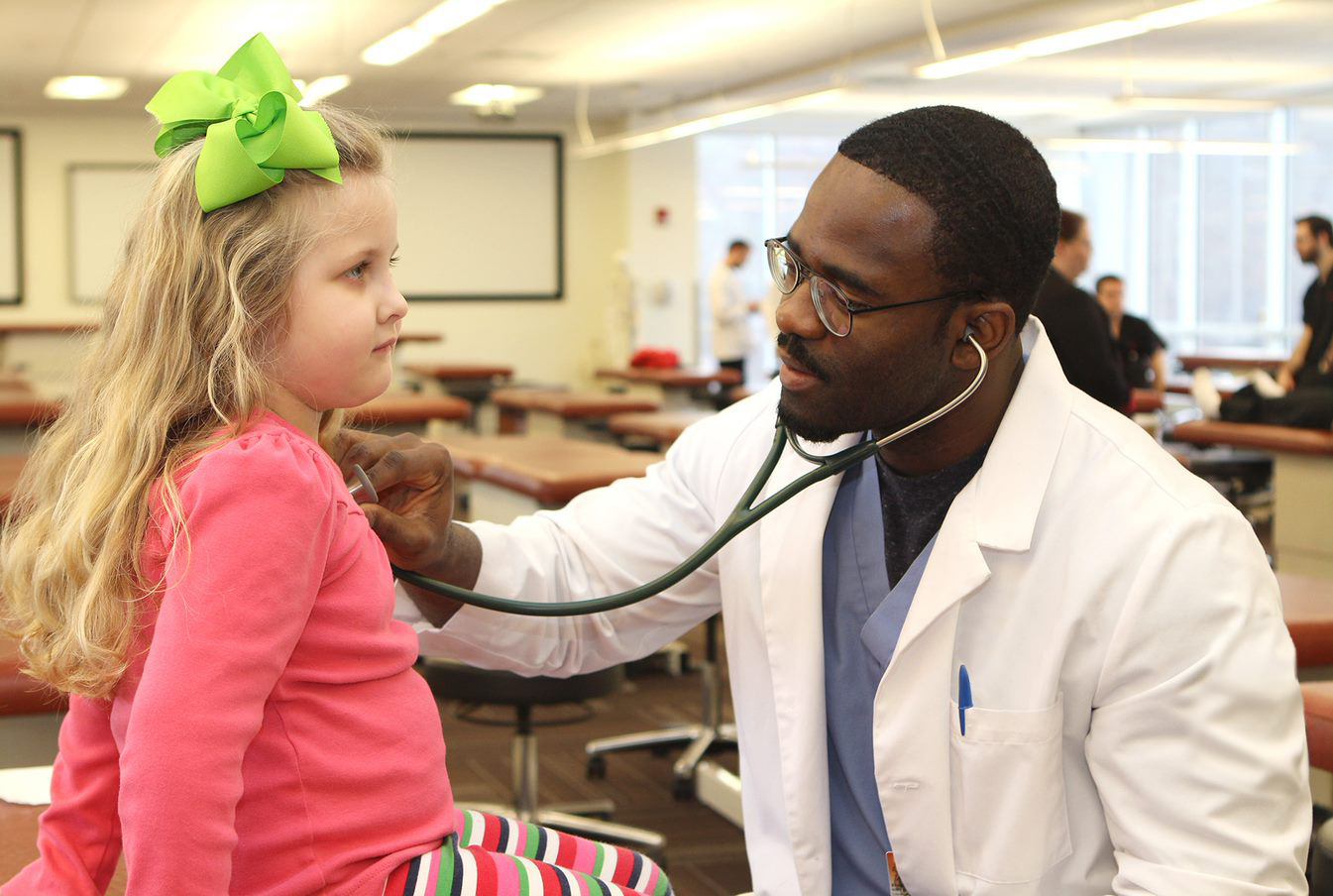 Called to Care, Inspired to Cure as a Physician?
If you answered yes, then you're in the right place.
More than 35,000 future physicians – 25 percent of all U.S. medical students – began their journeys here and are now studying to become doctors of osteopathic medicine, or DOs.
Admission to osteopathic medical school is competitive, selective and holistic. Our colleges seek well-rounded individuals with a track record of academic excellence. They are looking for students who are fueled by a desire to make a difference in our healthcare system. Students who will treat the whole person and emphasize health and wellness for all people.
---
Patient-Centered Philosophy
I love making people feel the way that I would want to feel and the way that my family members would want to feel. I think that as a physician it is of utmost importance to be a compassionate physician.
– Brooke Burkins, DO, 2022 graduate of VCOM-Carolinas
Many of our current and future physicians are driven to become the doctor they would want to treat their own families, friends and communities.
At U.S. colleges of osteopathic medicine, medical education is shaped by a philosophy that emphasizes partnership in healthcare between physician and patient. By learning to listen and listening to learn, osteopathic physicians focus on the whole person – their body, mind and spirit – rather than isolated symptoms.
---
Expanded Set of Tools for Care
The constant immersion in human anatomy and physiology through courses in OMM/OMT consistently reinforces the basics that surgeons need to know to be successful. … my osteopathic training gave me the foundation I need to be the best surgeon I can be for my patients.
-Benjamin Catoe, DO, 2019 graduate of VCOM-Carolinas
Osteopathic medical students receive extensive training in both the neuromusculoskeletal system and in osteopathic manipulative treatment (OMT). This unique training increases a DO's understanding of how an injury or illness in one part of the body can affect another, enabling osteopathic physicians to effectively use their hands to both diagnose and treat patients, which helps to reduce or eliminate the need for medication. As pioneers in preventative medicine, DOs promote the body's natural tendency toward health and self-healing.
---

Thriving Community
There are so many opportunities for medical students: specialty interest clubs, community outreach and political advocacy groups, social committees, intramural sports, wet labs, dry labs, clinical research and much more. If nothing catches your eye, you can often find a way to create something new.
– Vivi Dang, DO, 2022 graduate of ICOM
With more than 141,000 practicing physicians representing every medical and surgical specialty, there is no shortage of networking, mentorship and connection through continued learning. Osteopathic medical schools admit students from nontraditional backgrounds as well, many seeking second careers with experience in business, law, higher education, music, journalism and other health professions. Connection begins on day one of medical school.
---

Proud History of Serving the Underserved
We grew up hearing that being able to go to a doctor was a privilege. Access to healthcare was not a given. One too many family members had suffered from an inability to see physicians or healthcare professionals. The stories our parents shared have been a constant reminder and inspiration for us. We know that by becoming physicians dedicated to practicing in underserved areas, we could impact the lives not only of our own family members but also the communities we live in.
– Patricia Egwuatu, DO, and Stephanie Egwuatu, DO, 2016 and 2021 graduates of PNWU-COM, respectively
Osteopathic medicine also has a special focus on providing care in rural and urban underserved areas, allowing DOs to have a greater impact on the U.S. population's health and well-being than their numbers would suggest. Six colleges of osteopathic medicine ranked in the top 10 for most graduates practicing in rural areas and 24 ranked in the top 50 for most graduates practicing in primary care on the 2023 list of best medical schools published by U.S. News and World Report.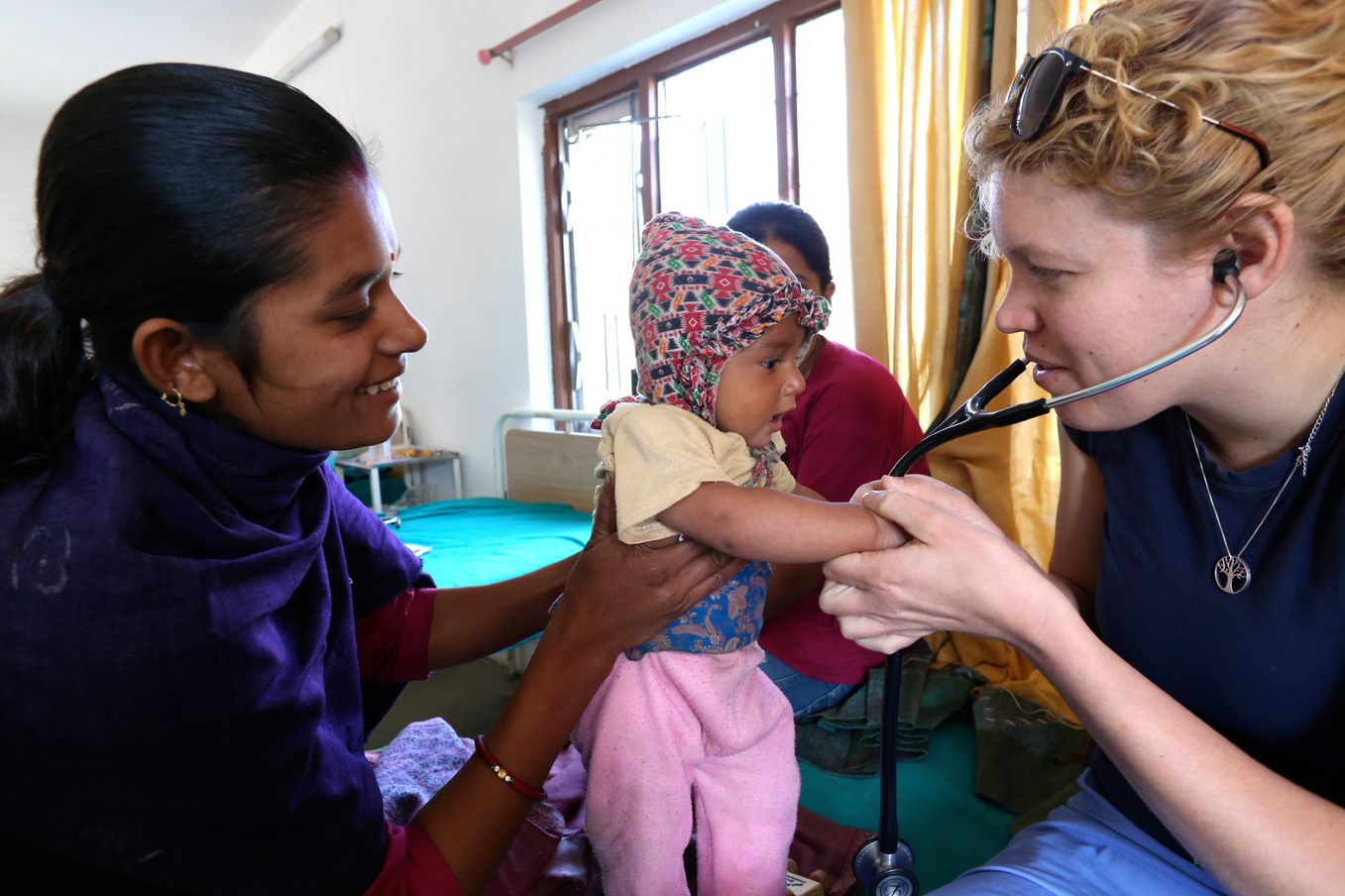 Primary Care and Beyond
My favorite aspect of practicing medical dermatology has to be the amazing medications we have at our disposal and the dramatic results they can have, not just in the skin but on the patient's overall well-being.
- Trey Haunson, DO, MS, FAOCD, FAAD, 2010 graduate of PCOM Georgia
From small towns to big cities, the White House to the front lines, even at the edge of space, DOs are everywhere. Many colleges of osteopathic medicine have a mission to provide primary care doctors, especially in their regions of the country. However, it is a myth to say that DOs are only primary care physicians. More than 43 percent of DOs practice outside of primary care and across all medical specialties, including anesthesiology, child neurology, dermatology, emergency medicine, psychiatry and surgery.
As the country faces the challenge of ensuring an adequate number of primary care physicians, we can proudly say more than one-third of osteopathic medical school graduates choose careers in primary care. Thirty-two percent of entering osteopathic medical students express an interest in practicing in primary care according to AACOM's 2020-2021 Academic Year Entering Student Survey. This number jumps to more than 34 percent by the time they graduate. Practicing primary care DOs currently care for more than 35 million Americans.
---

Calling Future Physicians
I'm glad we've all been trained to show compassion, empathy and the ability to see outside of the disease. This is why I'm proud to be a part of the DO community. They trained me to be the type of healthcare worker we need the most right now.
- Jamie Beckman, DO, 2020
If you are called to care, inspired to cure or seek an opportunity to empower others in their pursuit of happiness through health, AACOM is here for you. In a world of epidemics, pandemics, restrictive access and unaffordability, we choose to build a world where every patient has the option to receive care based upon osteopathic principles and practice. We choose DO.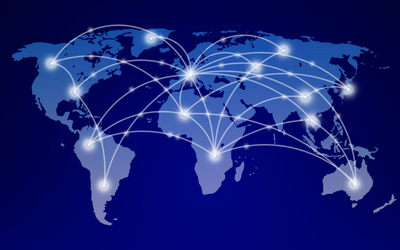 International Practice Rights
In more than 65 countries, DOs have full practice rights as they do in the United States. However, only U.S. DOs are trained as fully-licensed physicians.
Learn more