Osteopathic Health Policy Fellowship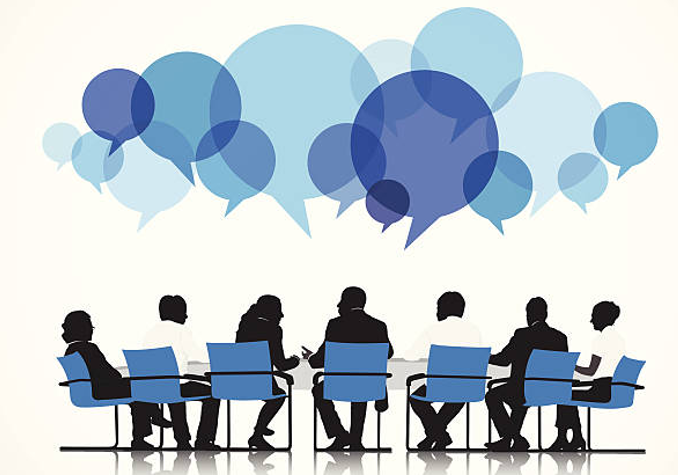 The 2023-2024 Osteopathic Health Policy Fellowship (OHPF) application cycle is now open. The deadline to apply is April 30, 2023.

Apply Now!
About the Osteopathic Health Policy Fellowship
The Osteopathic Health Policy Fellowship (OHPF) is a year-long training program designed for osteopathic physicians and other individuals with an established connection to the profession to develop the skills they need to analyze, formulate and implement health policy on the local, state and national levels. The OHPF is primarily sponsored by AACOM.
Alumni of the program join a cadre of health policy experts from which the profession can draw on to staff committees and task forces at the federal and state levels, testify on issues relevant to osteopathic medicine and education, and develop policy positions. OHPF Alumni include non-physician faculty and administrators, physician assistants, state osteopathic association and foundation directors, and hospital administrators.
For the 2023-2024 year, Fellows will attend an intensive four-day academic orientation before entering a regimen of nine two-day weekend seminars, usually beginning Friday at 8:00 am and finishing Saturday late afternoon. Six of the seminars will be held in-person and rotate among osteopathic colleges, the AACOM offices, and other relevant sites, with the remaining four, held virtually. Between monthly seminars, fellows are expected to devote a minimum of 20 hours to reading, researching and completing written assignments.
To learn more about the OHPF, please watch these recent recordings by the program's co-directors, Al Pheley, PhD, and Daniel Skinner, PhD
Part I: The Osteopathic Health Policy Fellowship – Getting Involved
Part II: Policy and Graduate Medical Education
Part III: Advocacy with Emphasis on the State Level
Curriculum
The OHPF curriculum offers a broad range of analytic and communication tools applicable to health policy, including:
Foundations of health policy
Information systems for research and communication
Policy analysis and formulation
Qualitative and quantitative analysis
Interpretation of statistical reporting
Writing skills for presentation and publication
Media training
Advocacy
In addition, guest facilitators who are experts on issues or representatives from policy-relevant institutions and agencies present overviews of policy issues in their fields that form the basis of the interactive weekend seminars throughout the year. Many of these facilitators go on to serve as resources for group and individual assignments. Policy areas for the study of issues have included:
Local, state, and federal health policy
Health inequities and disparities
Uninsured and vulnerable populations
Healthcare workforce
Quality of care and patient safety
Economics of health policy
Rural, urban, and other health-disparate populations
Multicultural medicine
Medical education
Healthcare reform
Fellows participate in policy meetings, including workshops to develop strategies to influence policy. Fellows will also participate in leadership training workshops focusing on public speaking, communicating with the media, and effective negotiation strategies.
Certificate Requirements
To remain in good standing and earn a certificate as a Health Policy Fellow, participants must attend and participate in all scheduled seminars and complete all assignments. The two health policy issue analysis briefs developed during the program must be submitted by the due dates identified in the syllabus.
The Selection Process
Application for one of 12 fellowship positions is competitive. Applicants are expected to demonstrate seven or more years of experience in professional settings in addition to their practice (i.e., a minimum of 7 years post-Residency), and provide a demonstrable interest in policy issues. The minimum requirements for non-physician applicants are a bachelor's degree (graduate degree preferred) and a demonstrated history of interest and involvement in health policy. Most successful non-physician applicants will have an appointment at an osteopathic institution, such as a college, healthcare setting, foundation, or state or regional association.
A complete application, with a personal statement and two letters of support are required. Letter writers should include an immediate supervisor and Dean (if applying from a COM). The immediate supervisor and/or Dean must acknowledge the time and release commitment of the applicant's participation. If the applicant is not self-funding her or his participation, the Dean, or head of the institution from which the applicant will receive support must also provide an acknowledgment of the commitment (see below).
Accommodations and Financial Arrangements
The cost of the sessions, including most meals during the meeting sessions, is included in the program. Fellows or their sponsoring institutions are responsible for travel, accommodations, non-program meals, and other incidental costs. To promote the objectives of the Fellowship, participants are required to stay at the conference hotels during the sessions. In a typical year, these costs average approximately $1,800 per each of the six face-to-face sessions, for a total commitment estimated at $11,000. The Fellowship Directors are committed to making the program costs as reasonable as possible.
For additional information, please contact: OHPPrograms@gmail.com