COM Vaccination Stories
OSU-COM Medical Students Help with State's Vaccine Rollout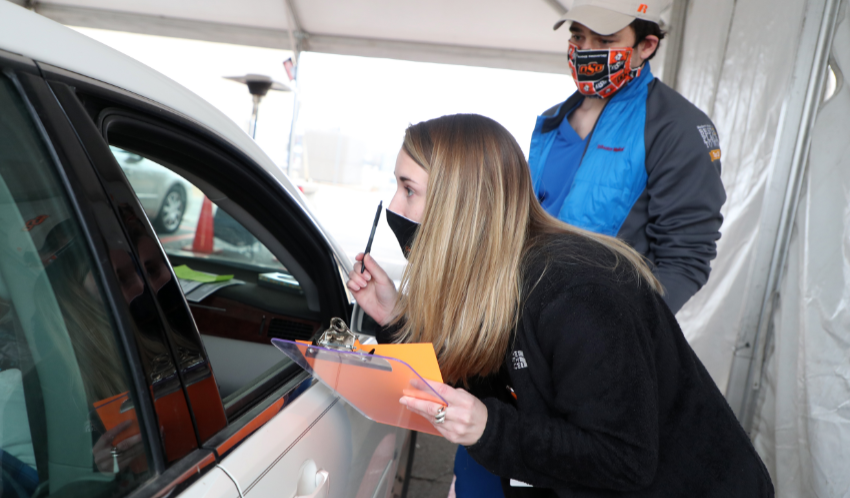 It's the largest pandemic-driven vaccine distribution program in the history of the United States and Oklahoma State University College of Osteopathic Medicine (OSU-COM) students are a part of it.
Right now, about 175 medical students from the OSU Center for Health Sciences campus in Tulsa and 54 medical students from OSU-COM at the Cherokee Nation campus in Tahlequah are doing their part to vaccinate Oklahomans for COVID-19.
Students in Tulsa are assisting nurses and pharmacists as they administer COVID-19 vaccines as well as checking in those with vaccine appointments, helping patients with paperwork and consent forms, and conducting post-vaccine observation at the OSU Medicine Healthcare Center. Read more about the vaccination efforts of the students.
---
LMU-DCOM Alumni Celebrate Receiving the COVID-19 Vaccine
It was a historic and emotional week as several alumni from Lincoln Memorial University-DeBusk College of Osteopathic Medicine (LMU-DCOM) joined healthcare workers across the nation in receiving the first dose of the vaccine against COVID-19. On December 14, 2020, healthcare workers from around the nation began flooding social media with pictures of them leading the way by taking the first dose of the Pfizer, Inc. COVID-19 vaccine. After a year filled with trials and a pandemic that has resulted in over 300,000 deaths, LMU-DCOM alumni are rolling up their sleeves to be a sign of hope to their communities.
---
Critical Partnerships Help Keep UNTHSC/TCOM Students on Rotation and Vaccinated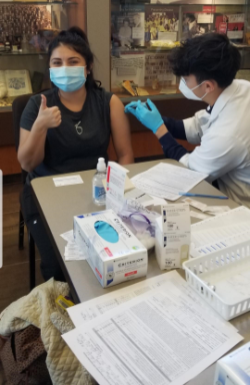 There has always been a unique bond between the University of North Texas Health Science Center at Forth Worth -Texas College of Osteopathic Medicine (UNTHSC/TCOM) and the JPS Health Network, two medical powerhouses in Fort Worth, TX. Scores of UNTHSC/TCOM students roam the hospital on a daily basis doing critical rotations and learning from some of the best physicians in the country. When the COVID-19 pandemic hit, that bond was put to the ultimate test, but through collaborative efforts, these partners have become even closer.
UNTHSC/TCOM third- and fourth-year students regularly call JPS home during their rotations. As the pandemic spread, UNTHSC/TCOM students shifted to a virtual platform for their rotations. In September, UNTHSC/TCOM students returned to JPS facilities for rotations in a small pilot group. By late October, the students were back to full capacity with roughly 75 students per month rotating at JPS.
Once vaccines received approval, distributions to medical facilities around the country began in earnest. UNTHSC/TCOM leadership, while awaiting its own shipment, knew where to turn. Read more about the partnership and vaccination efforts of UNTHSC/TCOM.
---
Liberty Healthcare Students Continue Serving on Front Lines of Pandemic, Begin Receiving COVID-19 Vaccine
Liberty University College of Osteopathic Medicine (LUCOM) students have continued to work as front-line healthcare workers during the ongoing COVID-19 pandemic and, in doing so, are at a higher risk of exposure to the virus. As such, the leadership at Liberty advocated that its clinical students be prioritized for the first wave of vaccine rollout to healthcare workers in VA, which began this month. The university advocated that its nursing and osteopathic medical students, as well as allied health students, are vital to the healthcare workforce and represent the current and future of healthcare delivery in America and the world. Read more about the vaccination efforts.
---
PCOM Georgia Readies Students for Vaccination Effort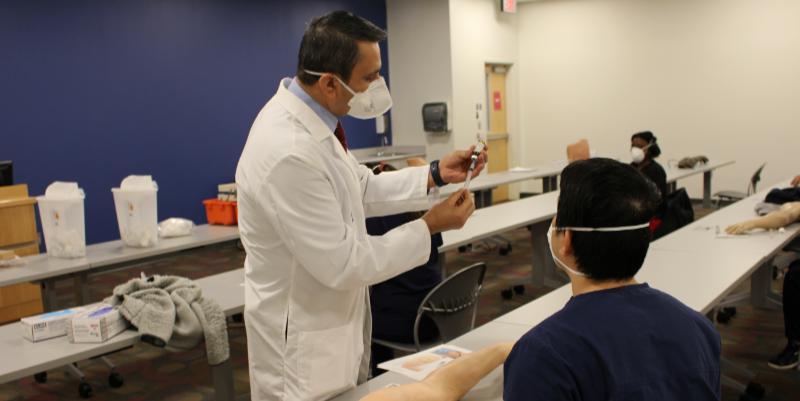 Training in giving inoculations was accelerated for DO students at the Philadelphia College of Osteopathic Medicine Georgia (PCOM Georgia) as it was recently added to the first-year primary skills course. In addition to DO students, pharmacy and physician assistant students are trained to deliver inoculations so that they have the skills to volunteer at COVID-19 vaccination sites.
To date, about 45 students, faculty and staff members have signed up to help with inoculations and a wide variety of tasks as part of the Medical Reserve Corps that assists the Gwinnett, Newton, and Rockdale County Health Departments.
Due to COVID-19, a permanent curriculum change in the DO program has recently taken place on all three campuses. At the urging of Jay S. Feldstein, DO, first- and second-year DO students are receiving training in giving inoculations as part of their primary skills course. Harry Morris, DO, MPH, Ali Moradi, MD, MPH, DrPh, and George Fredrick, MD, direct the osteopathic medicine primary care skills courses in Philadelphia, Suwanee and Moultrie, respectively, and have worked together to align their curriculums to include early injection training. Read more about the vaccination efforts.
---
TUCOM-CA Students Assist at Stockton Vaccine Event
Photo: TUCOM-CA students Nick Huerta, Ruby Gilmor and Hashir Qamar take a quick break from their volunteer work at a vaccine event at the San Joaquin County Fairgrounds.
For medical students, rotations are a double-edged sword. On one hand, they are a welcome break from the classroom and being in a clinical setting feels like what most have set out to do when first entering medical school. On the other hand, there is still a lot to learn and observe and the actual patient care is still minimal.
That has changed to an extent with the COVID-19 pandemic, as increased demands on frontline healthcare workers have meant healthcare systems and facilities have had to get strategic in how human resources are employed in the fight against COVID.
Three current Touro University College of Osteopathic Medicine – California (TUCOM-CA) students, Ruby Gilmor, Nick Huerta and Hashir Qamar, experienced that firsthand recently during a vaccine clinic at the San Joaquin County Fairgrounds in Stockton, CA.
---
NYITCOM-Arkansas Leading Community Vaccination Events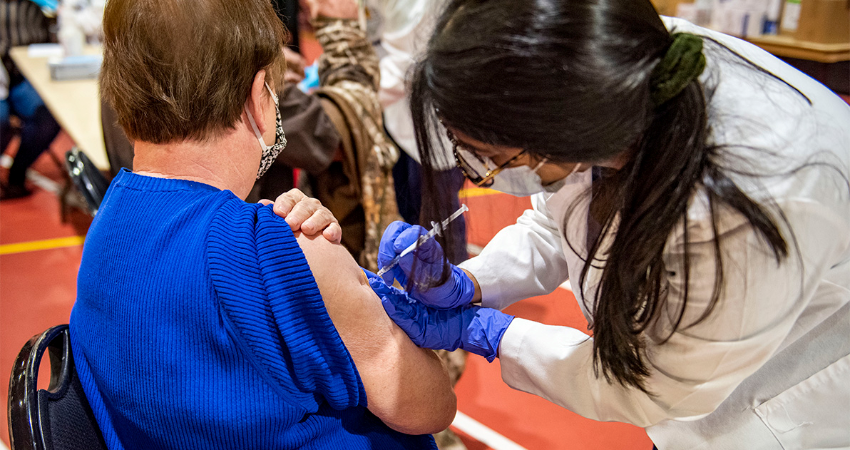 Photo: Fourth-year medical student Niki Shah administers a COVID-19 vaccine.
New York Institute of Technology College of Osteopathic Medicine-Arkansas (NYITCOM-Arkansas) helped lead a community COVID-19 vaccination event on Saturday, March 6, at which 1,662 vaccines were administered. NYITCOM-Arkansas students, faculty and staff volunteers administered doses, consulted with attendees, interpreted for Spanish speakers and selflessly served in a number of ways. NYITCOM-Arkansas is in the process of scheduling several mobile vaccination clinics throughout Northeast Arkansas in the next few weeks.
"We came together not as individual groups, but as individuals with the common goal of stopping this pandemic in our region and fighting back on the devastating effects we've all seen this virus can cause," said Shane Speights, DO, site dean of NYITCOM-Arkansas. Read more about NYITCOM-Arkansas' vaccination efforts.
---
WVSOM Predoctoral Students Assist at Vaccination Clinics throughout State
Having passed the one-year milestone since the World Health Organization declared the COVID-19 pandemic a global health emergency, students at the West Virginia School of Osteopathic Medicine (WVSOM) are dedicated to playing a role in trying to bring the crisis to an end. Predoctoral students in the school's Statewide Campus system, where third- and fourth-year students fulfill their clinical rotations, have been volunteering at community vaccination clinics throughout West Virginia, performing tasks ranging from registering patients and preparing doses to administering the vaccine itself and monitoring for side effects immediately after the injection. Read more about WVSOM's vaccination efforts.
---
VCOM-Carolinas Students Help Open New Vaccine Clinic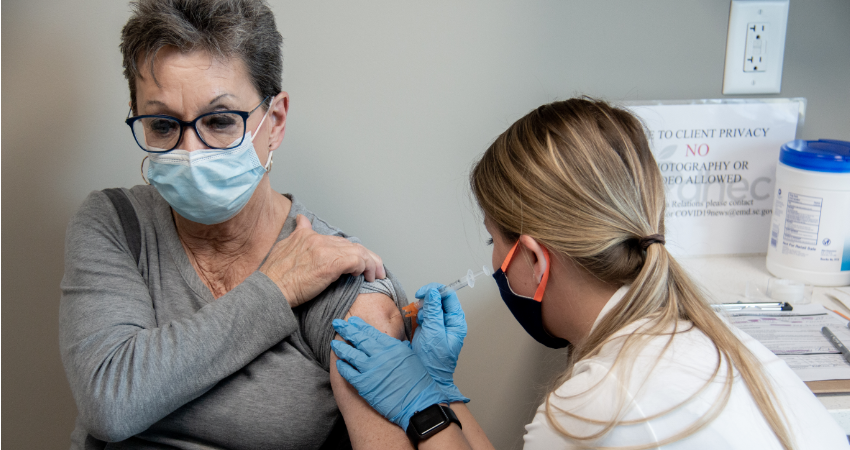 In March, Edward Via College of Osteopathic Medicine - Carolinas Campus (VCOM-Carolinas) students worked alongside physician faculty members and the South Carolina Department of Health and Environmental Control (DHEC) personnel at a new clinic in Northside Spartanburg, SC. The Northside Medical Clinic officially opened on March 1, offering COVID-19 vaccines in a cooperative effort between VCOM-Carolinas and the South Carolina DHEC. VCOM-Carolinas students distributed vaccines and provided care to many patients from the Spartanburg Community in a valiant effort to defeat the pandemic.
---
VCOM-Auburn Discusses COVID-19 Vaccination Efforts with Radio Audience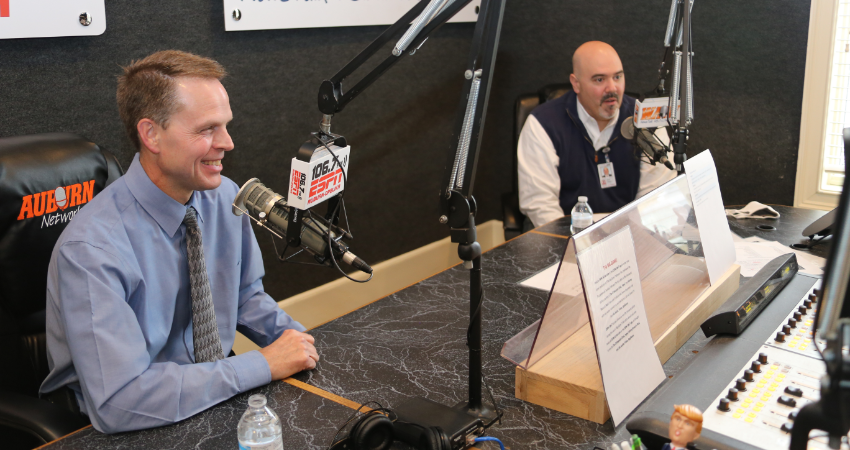 Edward Via College of Osteopathic Medicine - Auburn Campus (VCOM-Auburn) interim dean John Lucas, DO, ACOEP, and VCOM-Auburn immunology discipline chair Joseph Brewer, PhD, appeared on the February 26, 2021 edition of the WANI 98.7 "Auburn/Opelika This Morning" community radio show with host Zac Blackerby. Lucas and Brewer discussed the COVID-19 vaccine and the work of VCOM-Auburn faculty and students to assist with local vaccination efforts. Brewer explained how the various vaccines worked to protect recipients, while both dispelled common myths about the vaccines. Listen to an audio archive of the show.
---
KCU-COM Class of 2024 Celebrates Vaccination Clinic Highlights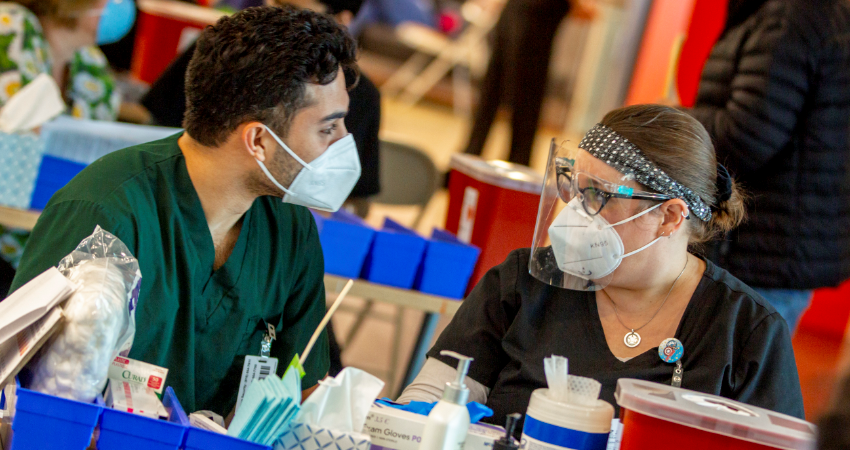 Kansas City University College of Osteopathic Medicine (KCU-COM) celebrated the class of 2024 with a special ceremony. The ceremony included an inspirational video to showcase the great work they and their second-year colleagues are doing to save lives through vaccinating the communities of Kansas City and Joplin, MO. Watch the video documenting the vaccination clinic.