Alumni
The Class of 2023
Wynde Cheek, DO; Anya Cope, DO; Phil Eskew, DO; Cheryl Graffagnino, MS, RD, LD; Britani Javed, DO; Thuy-Tien V. Le, DO; Janet Lieto, DO; Emmanuel Dimitri Foko Tito, DO; May Lin, DO; Kevin Miller, DO
The Class of 2022
Craig B. Clark, DO; Matthew A. Davis, DO, MBA; Christine Hartford, MD; Nicklaus J. Hess, DO; Traci Groening, DO; Timothy J. Kowalski, DO; Elizabeth McMurtry, DO; David (Dave) Miller, DO, MS, MA; Paul Scheatzle, DO, MS
The Class of 2020
Amelia Bueche, DO; Lisa Chun, DO, MME; Jessica Edwards, DO, MS; Carl Hoegerl, DO; Janice Knebl, DO, MBA; John Paulson, DO, PhD; Heather Phipps, DO, MBA; Jennifer Poast, DO, MA; Bernadette Riley, DO; David Tate

The Class of 2019
Dosha Cummins, PharmD, Stuart Damon, DO, W. Allen Fink, DO, MHA, Jodie Herman, DO, MBA, Jason Hill, DO, Chioma Ohalete, DO, David Russo, DO, MPH, Valerie Sheridan, DO, Dawn Tartaglione, DO, Nicole Wadsworth, DO, Elizabeth Ziner, DO
The Class of 2018
Amy Capoocia, DO, FACOFP; Craig Czyz, DO, FACS, FACOS; Robert Devine, DO; Steven Halm, DO; Brandon Isaacs, DO, FAAFP; Deanah Jibril, DO, MBA; Jacqueline Kaari, DO, FACOP,FAAP; Brooke Laurent, DO; Adela Lente, MD; Jason Meade, DO; Stephanie Zeszutek, DO, FACOG, RPh

The Class of 2017
Muneer Assi, DO, FACOI; Marie Florent-Carre, DO, MPH; Joerg Leheste, PhD; Beth Longenecker, DO, FACOFP, FACEP; Eric Mast, DO; Mervat Mourad, DO; James Nemitz, PhD; William Richwine, DO, MBA; Michael Warner, DO, CPC, CPMA
The Class of 2016
Amanda Deel, DO; Roberta Guibord, DO; Brian Harper, MD, MPH; Monica Horton, MPP; Claude Jones, DO, MPH ; Robert Ketchum, PhD; Bhuma Krishnamachari, PhD; Bunnie Richie, DO, FAAN
The Class of 2015
Karen Isaacs-Charles, DO; Marc Kaprow, DO; Stacey Pierce-Talsma, DO; Ulrich Vieux, DO; Michael Finely, DO. Mara Hover, DO; John Sealey, DO; Tess Poland, MSN; Juan Acosta, DO; Darren Sommer, DO; Shane Speights, DO; John Dougherty, DO
The Class of 2014
Pamela Grimaldi, DO; Lauren Donatelli-Seyler, DO; David Levine, MD; Maria Plummer, MD; Oneka Marriott, DO; Robin Richardson, DO; Cynthia Kelley, DO; Monte Mitchell, DO, J.D.; Brian Marshall, DO; Jeanne Rupert, DO; Donna Emanuele, DNP
The Class of 2013
Shannon Scott, DO; Victoria Damba, DO; Jennifer Gwilym, DO; Robert Hill, PhD; and Ronald Stevens, DO. Back Row: Adam Nally, DO; William Felegi, DO; Melissa Gastorf, DO, MBA; Gregory Saggio, DO; Raul Garcia-Rodriguez, DO; David Park, DO
The Class of 2012
Patricia Chute, DEd; Scott Cyrus, DO; John T. Duhn, DO; Eric Gish, DO; T. Lucas Hollar, PhD; Kimberly Hopely, MNpS; Jorge D. Luna, DO; Glenn Nordehn, DO; Sonia Rivera Martinez, DO; Martin M. Scott, DO; Leonid Skorin, DO, OD, MS; Ward Stevens, MS
The Class of 2011
William Blazey, DO; David Coffey, DO; Joseph Coffman, DO; Alissa Craft, DO, MBA; Michele Dodman, DO, MBA; Kathy M. Jackson, DO; Brian Kessler DO; Jonathon Kirsch, DO; Michelle Mendez, DO; Moses Mukai, DO; and Robert Schneider, DO
The Class of 2010
Jennifer Capezzuti, DO, MPH, MBA; Joanna L. Drowos, DO, MPH, MBA, CQ.; Robert L Hunter, DO, FACOEP, CMD; Geetha Kumar, MD; James M. Lally, DO; Elaine LeTarte, MA; Randy G. Litman, DO; Ronald C. Manning, JD; Ann K. Peton, BS; Paul D. Seltzer, DO; Layne E. Subera, DO, FACOFP
The Class of 2009
Nancy Bono, DO; Natasha N. Bray, DO; Barbara Greenwald, B.A.; Anna Z. Hayden, DO; Randi Kodroff, DO; Christopher J. Labban, DO; Mark Notman, PhD; Mark A. Sanders, DO, J.D., MPH., DABLM; Patricia S. Sexton, DHEd; Gregory Smith, DO, FACOFP
The Class of 2008
Denise K. Burns, DO; Sherman Dunn, DO; Charles D. Hanshaw, DO, Shannon R. Jimenez, DO; Harry E. Manser, Jr., DO, MBA; Lynn Mark, DO; Gregory E. Peterson, DO; Damon A. Schranz, DO; Samuel K. Snyder, DO
The Class of 2007
Craig S. Boisvert, DO, FACOFP; Jonathan D. Colen, DO; William J. Garrity, DO, MA; Joseph A. Giaimo, DO, FACOI, FCCP; Wolfgang Gilliar, DO; Roy W. Harris, DO, FACOI; Robert Hasty, DO; Chellappa Kumar, PhD; Anne E. Musser, DO, FACOFP; George Mychaskiw II, DO, FAAP; Anthony F. Ognjan, DO, FACP; J. David Scott, DO
The Class of 2006
Michael Cooper, DO; David E. Elkowitz, DO; Brian Little, DO; MA, Kit McCalla, DO; Terry M. Mulligan, DO MPH; Alina Perez, JD; Robyn Phillips Madson, DO; J. Michael Wieting, DO; Rodney Wiseman, DO
The Class of 2005
Murray R. Berkowitz, DO, MPH, MHA; David A. Bitonte, DO, MPH; John E. Bodell, DO; Carl G. Bynum, DO, MPH; Pablo J. Calzada, DO, MPH; Brenda J. Connolly, DO; Dee H. Grimes, MBA; Gregory Hill, DO; Frank J. Prerost, PhD; Jan D. Zieren, DO, MPH.
The Class of 2004
Beverly Roberts Atwater, DO, PhD; Michael K. Cope, PhD; Todd D. Detar, DO; Gail J. Dudley, DO, MHA; Brian H. Hallas, PhD; Gary R. Hill, DO; Maribeth Knight, DO; Michael A. Krasnow, DO, OD; Robin B. McFee, DO; Ira P. Monka, DO; Heidi A. Morris, DO, MPH; Susan M. Rose, DO; Bettye D. Stanley, DO
The Class of 2003
John B. Bulger, DO; Norman Scott Howell, DO; Duane G. Koehler, DO; Pascuala Carmen Reyes, DO; Thomas A. Scandalis, DO; Philip C. Slocum, DO; Charlene E. Smith, PhD; Kenneth J. Steier, DO, MPH, MHA; and Kelli M. Ward, DO
The Class of 2002
Dale Carlson, MM; Charles Finch, DO; Darrell Grace, DO; Robert Kessler, DO; Stephen Laird, DO; John Lynch, DO; Jeffrey Morgan, DO; Susan Payson, DO; Earle Pescatore, Jr, DO; Michelle Powell-Cole, DO; and Thomas Reutter, DO
The Class of 2001
J. Steven Blake, DO; Paul Bruner, DO; Larry Cherry, DO; Meredith Davison, PhD; Guy DeFeo, DO; Martin Diamond, DO; Michael Kuchera, DO; Trudy Milner, DO; Alfred Phely, PhD; Dixie Tooke-Rawlins, DO; M. Bridget Wagner, DO; and Amanda Weaver, MBA.
The Class of 2000
Peter Bell, DO; Deborah Blackwell, DO; Deborah Heath, DO; Martin Levine, DO; Myral Robbins, DO; Robert Trenschel, DO; Felecia Waddleton-Willis, DO; Michael Weiss, DO; Roger Wohlwend, DO; Joseph Yasso, DO; and Susan Zonia, PhD
The Class of 1999
David Alexander, DO; Jeff Benseler, DO; Peter Dane, DO; John William Graneto, DO; Terry Johnson, DO; Al Juocys, DO; Robert Maurer, DO; Bernard McDonnell, DO; Scott Steingard, DO; and Larry Suess, DO
The Class of 1998
Jack Bragg, DO; Russell Gamber, DO; Steven Hinshaw, DO; Gary James, DO; Hollis King, DO; Bradley Klock, DO; Carol Monson, DO; David Plundo, DO; Thomas Stevenson, DO; and Keith Watson, DO
The Class of 1997
Margaret Aguwa, DO; Jerome Dixon, DO; Walter Grady, DO; Terence Grewe, DO; John Hohner, DO; Lorenzo Pence, DO; George Pramstaller, DO; Ebb Reeves, DO; and Robert Stomel, DO
The Class of 1996
Mark Cantieri, DO; James Dearing, DO; Dawn Fairley, DO; Gail Feinberg, DO; David Goldberg, DO; Kirk Hilliard, DO; Paul LaCasse, DO; Edward Lee, DO; Gary Moorman, DO; and Karen Nichols, DO
The Class of 1995
Michael Adelman, DO, JD; David Broder, DO; James Cole, DO; Bruce Dubin, DO, JD; Howard Feinberg, DO; Kenneth Freiberg, DO; Ronnie Martin, DO; Thomas McWilliams, DO; Martha Simpson, DO; Mary Theodoras, DO; Amelia Tunanidas, DO; and Larry Wickless, DO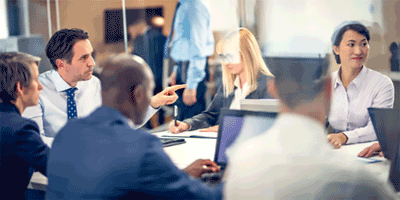 OHPF Alumni Fellowship Program
This new program for OHPF alumni takes a collaborative approach to the important issues of the day by forging relationships across our alumni, working together towards solutions, advocacy, and renewed fellowship. Join us today!
Learn More