Rocky Vista University College of Osteopathic Medicine - RVUCOM
Englewood, Colorado
Primary Campus
Ivins, Utah
Additional Locations
Overview
Curricular
Premedical Coursework
Admissions
Tuition, Fees & Financial Aid
Apply Now
General Information
Rocky Vista University College of Osteopathic Medicine (RVUCOM) was founded in 2006 to educate osteopathic physicians and prepare them to meet the diverse needs of their patients. It is our goal and standard that upon graduation, our students will be qualified to enter any medical specialty. Our emphasis, however, is the training of students who are committed to entering community-based and primary care disciplines to meet the needs of those who are underserved or disadvantaged in Colorado, Utah, and the Mountain West Region.
We are committed to producing graduates who not only are knowledgeable and skilled, but who also are ethical, compassionate, holistic, and patient-centered. It is our goal that all RVUCOM students will practice the traditions of osteopathic principles, philosophy and heritage and will become well-rounded physicians equipped to meet the needs of patients today and into the future. The RVUCOM-Utah campus, located in Ivins, UT matriculated its first class in 2017.
Mission Statement
To educate and inspire students to become highly competent osteopathic physicians and lifelong learners prepared to meet the diverse health care needs of tomorrow through innovative education, relevant research, and compassionate service.
Admissions Processes During the Pandemic
Physician letter required? Not Required
Virtual Shadowing Options? Not Required
Accepts online coursework to fulfill prerequisite requirements? Yes
Accepts prerequisite coursework pass/fail grades? Yes
Only if documentation can be provided that the P grade is equivalent to a grade of 'C' or higher.
Will your institution waive MCAT exam requirements? Other
Only for our MOU or other pipeline program candidates.
Accepts online lab coursework? Yes
Facilities
Closest City Denver is the closest city for the Colorado campus; St. George for the Utah campus.
Campus Setting
Suburban
Facilities
The Colorado campus includes a 145,000-square-foot educational facility constructed to advance the education of RVUCOM students and graduates. RVUCOM has designed and equipped a standardized patient lab that is based on the requirements established for the National Board of Osteopathic Medical Examiners as well as the United States Medical Licensing Examination. A simulator laboratory is available to provide students with the opportunity to develop knowledge, skills, competencies and confidence. The auditoriums, laboratories, and study and learning areas of the college have been engineered to develop a positive learning environment. The Utah campus features a 104,000-square-foot medical education facility, including a full simulation center featuring an emergency room, OR, ICU, and labor and delivery suite.
Student Residence Options
Numerous apartment complexes are available in close proximity of the Colorado campus. On-site, furnished apartments are available for students on the Utah campus.
Accreditation & Affiliation
COM Accreditation Status RVUCOM is accredited by the Commission on Osteopathic College Accreditation (COCA) of the American Osteopathic Association (AOA).
Institutional Affiliation Rocky Vista University (Parker, CO & Ivins, UT)
Student Demographics
Entering Class 2022

CO & UT campuses combined
Academic Year Enrollment
Total Medical School Enrollment
1,341
Total Enrollment Affiliate Institutions
1,486
First-Year Matriculants
319
First-Year Male Matriculants
152
First-Year Female Matriculants
167
Matriculants Out-of-State
247
Self-Reported Race/Ethnicity
American Indian/Alaska Native
0.0%
Black/African American
2.8%
Native Hawaiian/Pacific Islander
0.0%
Majors of First-Year Matriculants
Additional Locations
Additional Locations
Rocky Vista University College of Osteopathic Medicine Utah Campus - RVUCOM-UT
Affiliation Rocky Vista University and RVUCOM
Address 255 E. Center Street, Ivins, Utah 84738
Website https://www.rvu.edu/ut/
Phone (435) 222-1290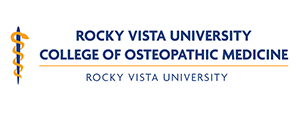 Overview
Rocky Vista University (Parker, CO & Ivins, UT)
Institutional Affiliation
Main Contact
Rocky Vista University College of Osteopathic Medicine - RVUCOM
8401 S. Chambers Road, Englewood, Colorado 80112
Address
Admissions Office
Curricular Offerings
The design of the curriculum is based on a proven systems-based integrated academic model. It emphasizes interdisciplinary collaboration, guiding students to develop a holistic, and more importantly, an osteopathic approach to medicine. In utilizing a systems approach to medical education, basic biomedical science disciplines are integrated with clinical sciences in a fashion that reflects clinical relevancy, rather than broken down into individual segregated disciplines. RVUCOM continually correlates basic scientific information and methodology with fundamental clinical application.
Students are exposed to clinical settings in their first semester, which gives them the opportunity to prepare for the "real world" of medicine. We believe that by adding early clinical exposure and active learning in a team or small-group setting early in the curriculum, we will strengthen the students' ability to think critically, solve clinical problems and develop the skills they will require to continue to learn throughout their careers. Professionalism and ethics are key components for a physician and are emphasized throughout the entire curricular experience at RVUCOM.
Third and fourth-year students are placed at one of our regional centers throughout the state and region to ensure continuity and coordination of clinical education within RVU's vast and growing clinical training network. The competency-based curriculum is designed to fulfill our mission of training students who are competent and ready to enter graduate medical education and training, with an emphasis on preparing students to become primary care physicians.
RVUCOM has a dedicated faculty; established affiliations with medical centers, hospitals and health care systems; a structured and supported rural medicine program; and a mission to educate the finest osteopathic physicians possible.
Educational Tracks
Educational Tracks offered in: Military Medicine, Global Medicine, Rural/Wilderness Medicine, Physician-Scientist, Academic Medicine and Leadership, Long Term Care Medicine (Utah location only) Urban Underserved (Colorado location only) and Digital Health.
Preparatory Programs
Preparatory/Postbaccalaurete Programs Offered
Master of Science in Biomedical Sciences (MSBS)
The Master of Science in Biomedical Sciences is a 9-month (31 semester hours) degree program designed to strengthen the academic background of qualified applicants who are seeking acceptance into graduate health programs, such as medical, veterinary, dental, physician assistant, or other professional programs. The Master of Science in Biomedical Sciences currently offers a core curriculum in Biomedical Sciences designed to prepare students to enter professional education and/or advanced degree programs in the biomedical disciplines. The Master of Science in Biomedical Sciences aims at enhancing the student's academic record and competitiveness of his or her candidacy for a professional or graduate degree.
Special Programs
Tracks and Special Programs
Rocky Vista University College of Osteopathic Medicine has developed several specialized educational tracks and programs to further develop the education of interested students. For a list of offerings, please see https://www.rvu.edu/tracks-and-special-programs/
Premedical Coursework
Courses below are shown as either Recommended or Required and, when applicable, include the number of semester hours needed.
Science Courses
Biochemistry
Required
3 semester hours
Biology/Zoology
Required
With Lab
12 semester hours
Chemistry (Inorganic)
Required
With Lab
8 semester hours
Chemistry (Organic)
Required
With Lab
8 semester hours
Physics
Required
With Lab
8 semester hours
Non-Science Courses
Behavioral Sciences
Required
6 semester hours
College English
Required
6 semester hours
Math/Statistics
Recommended
Additional Non-Science Courses
Required: College English, 6 semester hours
Admissions
Consideration will only be given to candidates possessing a minimum of 3.00 science and cumulative GPA. An MCAT score is required, taken within three years prior to matriculation. RVUCOM no longer requires a minimum MCAT score for consideration, however it should be noted that scores of 506+ will be considered competitive.
Letters of Recommendations (submitted to AACOMAS). Three required letters include:
A letter from a healthcare provider (DO or MD preferred) who has observed the candidate in a clinical setting.
An academic reference (order of preference to include Pre-Med Advisor or Committee, Basic Science Faculty, or anyone who can speak to the candidate's ability to successfully complete a rigorous medical school curriculum).
A letter of the candidate's choice.
Only the maximum number of six (6) letters submitted through AACOMAS will be considered. The Office of Admissions is not able to accept letters of recommendation sent directly to RVUCOM or from any other letter service, such as Interfolio or VirtualEvals. (Please refer to https://www.rvu.edu/admissions/do/ for confirmation, if necessary.)
RVUCOM seeks well-rounded, service-oriented individuals who can complete an academically rigorous curriculum and will help the college fulfill its mission. RVUCOM assures equal opportunity to all students and applicants, regardless of gender, age, race, color, non-disqualifying disability, religion or creed, sexual orientation, or national or ethnic origin to all the rights, privileges, programs, and activities generally accorded or made available to students at the school, and does not discriminate in administration of its educational policies, admissions policies, scholarship and loan programs, or other school-administered programs.
Application Information
Earliest Application Submission Date: May 4, 2023
Primary Application Deadline: March 15, 2024
Submission Timing for Best Consideration
RVUCOM considers candidates on a rolling basis. Therefore it is in the candidate's best interest to apply as early as possible.
First Year Class Matriculant's Selection Factors
RVUCOM seeks well-rounded, service-oriented individuals who can complete an academically rigorous curriculum and will help the college fulfill its mission.
International Students Accepted? Accepts International Students
RVUCOM considers international applicants. Demonstrated English language proficiency is required; preference will be given to applicants who have previously attended a regionally-accredited college or university in the U.S.
Application Interview Format: Traditional
Early Decision Program (EDP)
EDP Applications Submitted To AACOMAS
Supplemental Application
Supplemental Application Required? Yes
Verified AACOMAS applications will be screened for our minimum requirements. Candidates must posses a 3.0 GPA (cumulative and science) and a qualifying MCAT score taken within the last three years prior to matriculation. Qualifying applications will be invited to submit the supplemental application. A candidate's file is considered complete upon receipt of verified AACOMAS application, supplemental application, official MCAT score and required letters of recommendation.
Earliest Supplemental Application Submission Date: June 15, 2023
Supplemental Application Deadline: April 15, 2024
Supplemental Application Sent To: Screened Applicants
Verified AACOMAS applications will be screened for our minimum requirements. Candidates must possess a 3.0 GPA (cumulative and science) and a qualifying MCAT score taken within the last three years prior to matriculation.
Supplemental Application Fee: $60, non-refundable
Supplemental Application Fee Refundable? No
Supplemental Application Fee Waiver Available? Yes
Supplemental fee waivers are available for candidates who are eligible to receive an AACOMAS fee waiver; and for U.S. Armed Forces Veterans or active duty (applicant or spouse of applicant).
Acceptances/Deposit Schedule
Earliest Acceptance Date
August 1, 2023
Latest Acceptance Date
July 24, 2024
Orientation/Start Date for First Year Students
July 22, 2024
Deferred Entrance Requests Considered? Yes
Deferred entrance considered for compelling reasons.
Acceptance/deposit deadlines conform to the AACOMAS Traffic Guidelines Schedule? Yes
Applicants will be requested to submit necessary matriculation documents, including a deposit, according to the following AACOMAS Traffic Guidelines schedule:
Those accepted prior to November 15 will have until December 14
Those accepted between November 15 and January 14 will have 30 days
Those accepted between January 15 and April 30 will have 14 days.
Those accepted on or after May 1 may be asked for an immediate deposit.
After May 1 of the year of matriculation, each medical college may implement college-specific procedures for accepted students who hold one or more seats at other medical colleges.
MCAT/GPA Information
Avg. Cum. Undergrad GPA Score
3.56
Oldest MCAT Considered: January 1, 2021
Accept September 2023 MCAT Scores? Yes
Accept January 2024 MCAT Scores? Yes
Accepted Sources for Letters of Recommendation
Tuition, Fees & Financial Aid
The tuition and fees below are from the prior 2022-23 academic year and may have changed for this current application cycle. Please confirm the latest rates with the institution.
Tuition
Out-of-State Tuition
$62,080
Fees
Annual Fees
In-State Resident Fees
$0
Out-of-State Resident Fees
$0
Health Insurance Fee
$4,589
Estimates, Deposits, and More
Estimated Annual Room Board, Books, and Living Costs
$41,568
Average Graduate Indebtedness
$273,370.65
Acceptance Deposit
$2,000, non-refundable
Deposit Applied to Tuition? Yes
Broken down into three deposits of $250, $750 and $1000
Financial Aid
Percent of Enrolled Students with Financial Aid 90%
Scholarships Offered? Yes
Annual Scholarship/Grant Per Student: $5,000