Students Share Journeys to Medical School, Assisted During Charity Soccer Tournament and More
Published September 05, 2023
Campus Roundup Inside OME
From Musician to Physician, an Unconventional Path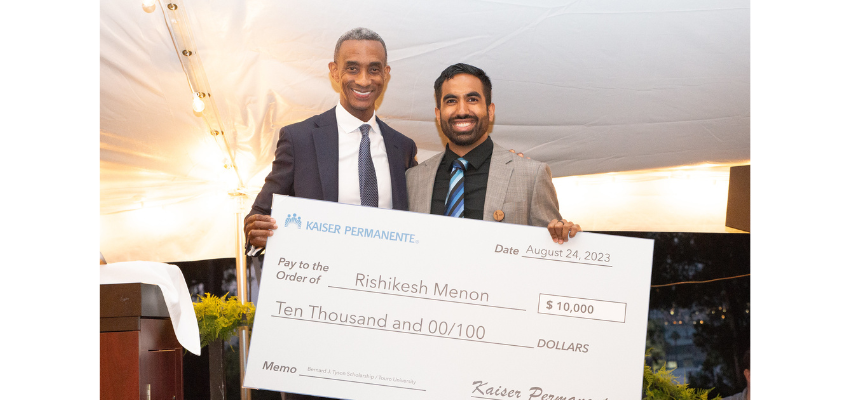 Within conversation with Rishikesh Prem Menon, recipient of this year's Kaiser Permanente's Bernard J. Tyson Scholarship, there is a sense that the student-doctor wishes he had started a career in medicine sooner.
Before starting the Touro University California College of Osteopathic Medicine (TUCOM), Menon pursued his passion for music and entertainment. As a lifelong singer and musician, Menon spent seven years working as a vocal session musician in Los Angeles, California, performing with the likes of Billie Eilish.
"I graduated from [UCLA], not really knowing what I wanted to do, and I had some doubts about medicine," says Menon. "It was on my mind for a long time, but I doubted my convictions." Read more about Menon's journey to medical school.
---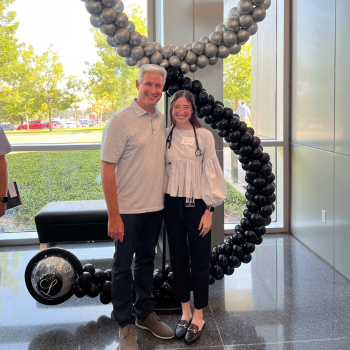 UNTHSC-TCOM Student Receives White Coat 24 Years After Attending Father's Ceremony
Allison Solby was just an infant when her father, Steven Solby, DO, received his white coat from the University of North Texas Health Science Center-Texas College of Osteopathic Medicine (UNTHSC-TCOM). The year was 1999, and while Allison was only six weeks old and might have hazy memories of her dad's special day, she was nevertheless there with the rest of the family cheering him on.
Today, she's all grown up and following in her father's footsteps—from diapers to white coat—as she celebrates her own special day on August 25, 2023. Read more about the father daughter duo.
---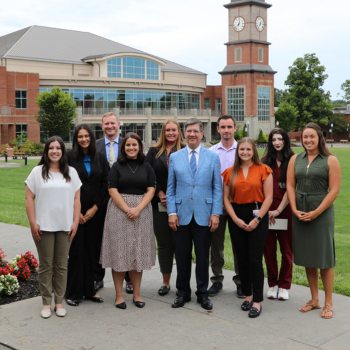 Encova Scholarships Pass $1M Lifetime Mark at WVSOM as Students Awarded $38,000
Eleven aspiring physicians at the West Virginia School of Osteopathic Medicine (WVSOM) found their student loans more manageable following an August 25, 2023, luncheon celebrating their selection as recipients of Encova scholarships. A total of $38,000 was awarded for the 2023-24 academic year, with scholarships ranging in value from $2,000 to $8,000. As of this academic year, the organization's total contributions to WVSOM students have surpassed $1 million.
WVSOM Class of 2027 student Autumn Horner, of Vero Beach, Florida, said she's grateful that the Encova scholarship will make it easier for her to manage the cost of becoming a physician.
"Medical school is a huge financial burden, and I'm thankful that this scholarship is going to help relieve that," Horner said. "My fiancé is a nurse, and he's trying his best to help support me, so this will relieve some of the stress that's on both of us."
---
Edward Via College of Osteopathic Medicine-Auburn Students Shine at Auburn Soccer Invitational Tournament's First Aid Tent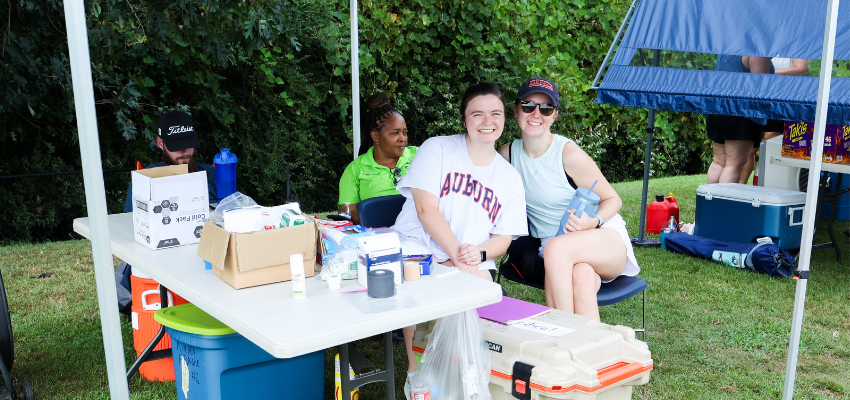 On August 26, 2023, Edward Via College of Osteopathic Medicine Auburn Campus (VCOM-Auburn) students who are part of the American College of Osteopathic Pediatricians organized and provided medical assistance at the first aid tent at the Auburn Soccer Invitational Tournament. VCOM-Auburn students worked alongside local pediatricians and other healthcare providers, and the experience gave students the chance to translate what they are learning in the classroom into tangible skills. View more photos on VCOM-Auburn's Facebook.
---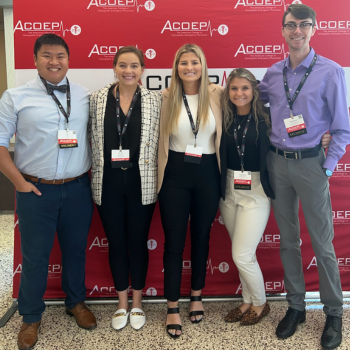 VCOM-Louisiana Students Attend American College of Osteopathic Emergency Physicians (ACOEP) Scientific Assembly
Members of Edward Via College of Osteopathic Medicine Louisiana Campus (VCOM-Louisiana) chapter of the American College of Osteopathic Emergency Physicians (ACOEP) along with faculty advisor, Michael Rommen, DO, traveled to Washington, DC, for the annual ACOEP Scientific Assembly. The group represented the osteopathic medical students of Louisiana interested in emergency medicine. Students attended multiple fun lectures and workshops including an intubation workshop using a fiberoptic scope, ultrasound, inserting a chest tube and more. View more photos from the assembly on VCOM-Louisiana's Facebook.
---
VCOM-Virginia SAAO Chapter Hosts Ultrasound Clinic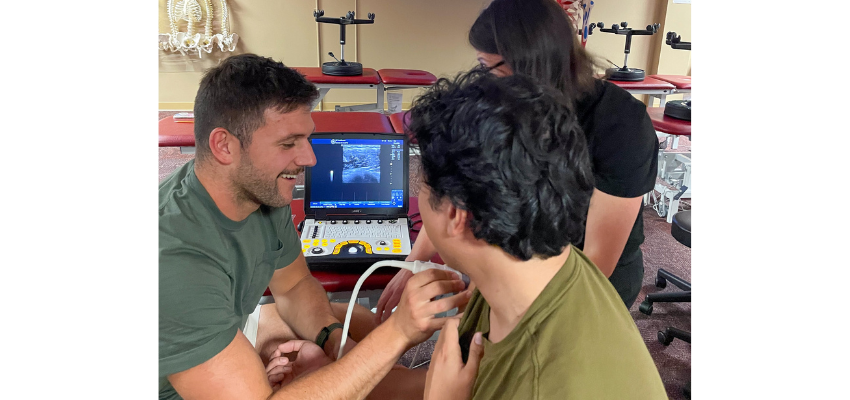 It's never a bad time to learn a new skill or refresh an old one! The Edward Via College of Osteopathic Medicine Virginia Campus (VCOM-Virginia) Student American Academy of Osteopathy (SAAO) organization held an ultrasound clinic last week for first- and second-year students. During the clinic, the classes of 2026 and 2027 strengthened their ultrasound abilities in an environment where making mistakes and learning from them is an important part of the training process. View more photos from the clinic on VCOM-Virginia's Facebook.
---