Logging Your TOUCH Hours
We are using Track it Forward to track volunteer hours. Only hours that are logged through this platform will count towards your requirement. You must sign up on your computer prior to accessing the mobile app. Through your volunteer dashboard you can log hours, view your total hours submitted and milestone progress, sign up for events and more.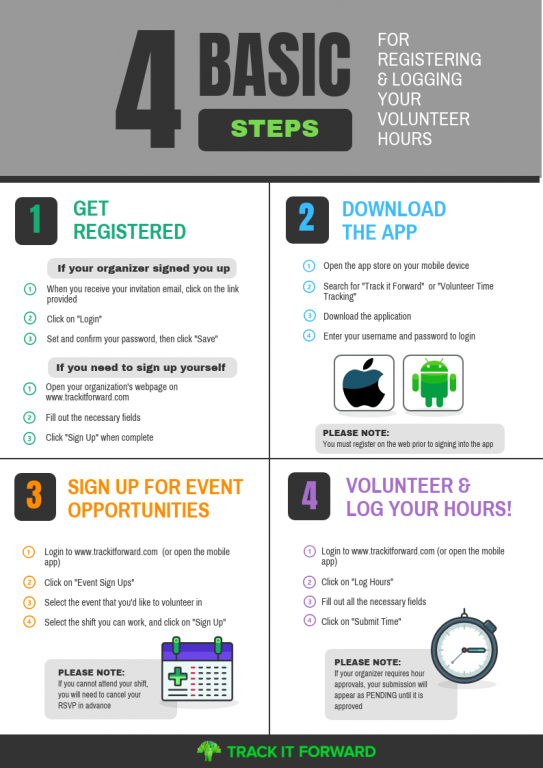 It's super easy to get started!
Download an easy-to-use handout on registering and logging your TOUCH hours
Follow these simple quick start steps and if you need further assistance, please see the supplementary materials below.