Call for New AOGME Members; Serve on the AOGME Board
Published January 25, 2023
AOGME Chair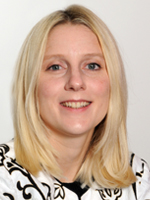 By Sandra Snyder, DO
AOGME Chair
We hope your 2023 is off to a great start! AOGME kicked off the calendar year with two AOGME Council of GME Leaders' Forums on GME Growth & Development sessions. On Tuesday, January 17, 2023, Natalie Nevins, DO, MSHPE, Associate Dean for Graduate Medical Education and Program Development at Touro University California College of Osteopathic Medicine (TUCOM-CA), and May Lin, DO, Assistant Dean of Graduate Medical Education and Program Development at TUCOM-CA, shared their institution's GME growth and development story.
Call for New AOGME Members
Join AOGME now! Do you have a colleague, program coordinator, resident or fellow interested in improving the public's health and enhancing the training of medical residents in the osteopathic learning environment? Do they want to expand their network through connecting with other professionals in graduate medical education (GME)? Or is your institution interested in supporting your faculty, staff, residents and fellows through our new institutional membership initiative? If so, we have a spot for them within AOGME! Join AOGME now and receive a 30% discount for Program Directors, Deans, Faculty, Advisors and Program Coordinators. Residents and Fellows will receive a 50% discount off their AOGME membership! Inquire about significant discounts for both individual and institutional membership by contacting us at aogme@aacom.org, or call us at 301-657-7881 so that we can help facilitate their membership.
If you know someone who is interested in joining AOGME and would like more information, AOGME is hosting an informational webinar on Wednesday, February 8, 2023, a panel of AOGME and RFC board members will host an informational session to discuss their experiences as members of this unique group, answer your questions and share the benefits of why you should consider joining. Register.
MUA/P Session and Interest Group at the 2023 ACGME Annual Educational Conference
On Saturday, February 25 at 8:15 AM, there will be a session called "Medically Underserved Areas and Populations: A Panel Discussion" featuring members of the ACGME's MUA/P Advisory Group and Dr. Randy Longenecker of the RTT Collaborative to discuss topics of relevance in MUA/P and GME.
In addition to robust general learning sessions covering a wide range of topics, this year's conference we are pleased to offer an interest group on Friday, February 24 from 7–8 AM. There will be a space for up to 50 people interested in and/or working with medically underserved areas and populations to connect and share their GME challenges, successes, and experiences. The panelists from Saturday's MUA/P session (SES064) will facilitate the discussion at each table, and breakfast will be provided.
To participate in the MUA/P interest group, email muap@acgme.org. Participants must also be registered for the conference.
Monthly Membership Discussions
Join us on Wednesday, February 22 at 4:00 PM ET for the next monthly AOGME Membership discussion opportunity. This is an opportunity to connect with peers and raise topics for feedback or discussion. Contact us at aogme@aacom.org if you have any questions or have not received a meeting invitation.
If you still need to renew your AOGME membership, please take a moment to renew your membership today. We are also excited to welcome new members who recently joined AOGME!
Please feel free to reach out to us at any time with direct inquires by emailing aogme@aacom.org or calling us at 301-657-7881.