Students Volunteer with Special Olympics of Arizona, Connect with Local Healthcare Practitioners, Provide Health Screenings to Elementary Students and More
Published September 26, 2023
Campus Roundup Inside OME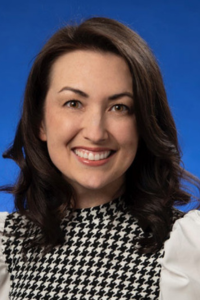 PCOM Georgia Celebrates Women in Medicine Month: Joy Zarandy, DO '13
Joy Zarandy, DO '13, a board-certified family medicine physician, faculty member and Philadelphia College of Osteopathic Medicine Georgia Campus (PCOM Georgia) alumna was featured during Women in Medicine Month. She advises students to "be a physician if that's where your passion lies; but be your own version of it. Do not change who you are at your core because you think people will better respect a different version of yourself." Read the interview with Dr. Zarandy.
---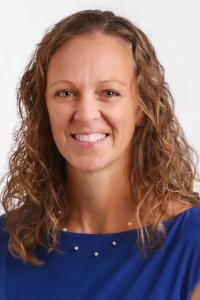 UNTHSC-TCOM Faculty Member Writes Clinical Reference Book for Healthcare Professionals
Malinda Hansen, DO, has quite a list of accomplishments. She is an acclaimed physician, she was named the 2019 Resident of the Year by the American Academy of Osteopathy, she's a business entrepreneur, a former women's basketball player at the University of Minnesota and now she's an author.
Dr. Hansen, an assistant professor with the University of North Texas Health Science Center-Texas College of Osteopathic Medicine (UNTHSC-TCOM), published MSK for PCPs: An evidence-based clinical reference text for common musculoskeletal presentations. The book was a three-year labor of love that began at her fellowship in sports medicine at the University of Louisville in 2019. Read more about the book and its use as a clinical resource.
---
AZCOM Students Volunteer with Special Olympics of Arizona to Provide Physicals for Local Athletes
On September 9, 2023, the Arizona College of Osteopathic Medicine (AZCOM) hosted the third annual Special Olympics MedFest event. Volunteers from AZCOM and other Midwestern University colleges and programs collaborated with healthcare students from the Peoria Medical Engineering and Technology Professional Academy. Together, the volunteers performed 51 physical screenings for special needs athletes from around the Valley. Over the last three years, Midwestern University volunteers have provided approximately 300 physicals to athletes in need through the MedFest outreach program.
---
Noorda-COM Participates in 'Speed Dating' with Local Healthcare Practitioners
The annual interprofessional "speed dating" event connects first-year Noorda College of Osteopathic Medicine (Noorda-COM) students to local healthcare practitioners through small, group conversations. By the end of the night, students leave with advice from seven seasoned practitioners.
It's these mentoring experiences and thoughtful advice sessions that help Noorda-COM students visualize their careers, implement expert advice and build genuine relationships with future colleagues. Noorda-COM is grateful for their local healthcare partners and volunteers for making this event a success. View more photos and stories like this on Noorda-COM's Instagram.
---
ARC Grant Will Allow WVSOM to Help Individuals in Recovery Stay Employed
Through the Appalachian Regional Commission (ARC)'s Investments Supporting Partnerships In Recovery Ecosystems Initiative, the West Virginia School of Osteopathic Medicine (WVSOM)'s Center for Rural and Community Health will receive $250,000 per year for two years to implement a project called Connecting the DOTS: Developing Opportunities for Transportation Ecosystems. The project will address barriers in Greenbrier County's recovery ecosystem, including access to reliable transportation, childcare and supportive mentoring and provide targeted training involving local employers and workers in recovery. Read more about the project and how it is helping the local community.
---
KCU Medical Students Screen Area Elementary Children
Second-year medical students at the Kansas City University College of Osteopathic Medicine (KCU-COM) and the Joplin Campus (KCU-COM Joplin) gained clinical experience while helping area children stay healthy during Score 1 for Health screenings. Medical students performed assessments including blood pressure, vision and dental checks. Read more about the event and local news coverage.
---
DMUCOM Clinical Students Don White Coats as Aspiring Health Professionals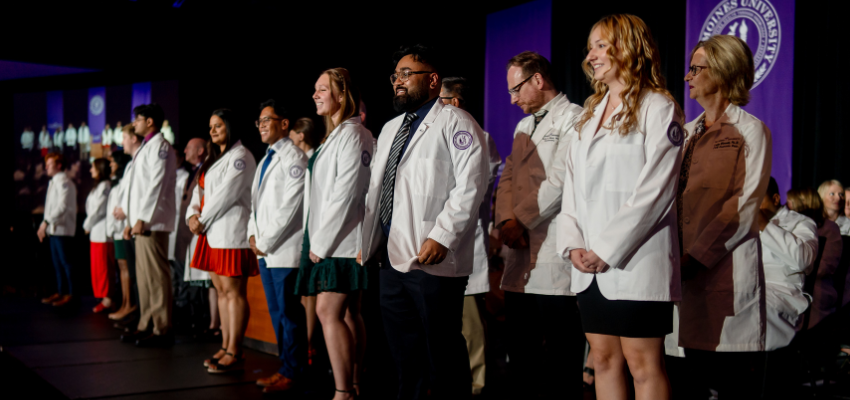 On September 15, 2023, Des Moines University College of Osteopathic Medicine (DMUCOM) celebrated 226 students as they accepted their white coats and the responsibilities that attire represents in the university's White Coat Ceremony in Des Moines, Iowa. The students' white coats were provided by an endowed fund established by DMUCOM graduates Maurice Schwartz, DO, '33, and Elliott Schwartz, DO, '73, as well as by donations from other alumni and friends.
"As you don the white coat today, you assume not only the responsibilities but also the obligations that attend to those who choose to provide care to other human beings," DMU President and CEO Angela L. Walker Franklin, PhD, told the students. "These obligations include to be honorable in all phases of your life, to excel in your academic studies and training, to be compassionate, to be accountable, to collaborate with others as an interprofessional team member and to support a culture of inclusiveness." Read more about the ceremony.
---
VCOM-Louisiana Alumni Relations and Development Department Hosts Bagel Day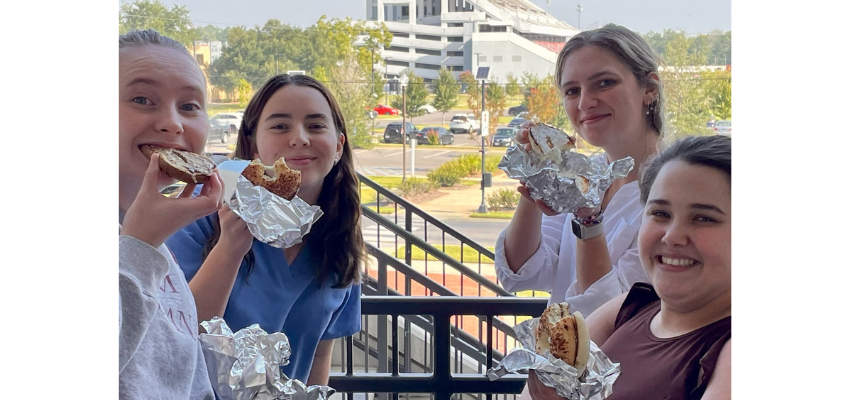 Edward Via College of Osteopathic Medicine Louisiana Campus (VCOM-Louisiana)'s Alumni Relations and Development Department handed out hot bagels with a choice of toppings to all the medical students who are in the middle of final exams. It was a great way to get some fun—and yummy—downtime! View more photos and stories like this on VCOM-Louisiana's Instagram.
---
VCOM-Carolinas Hosts Medical Consultant from TV's Grey's Anatomy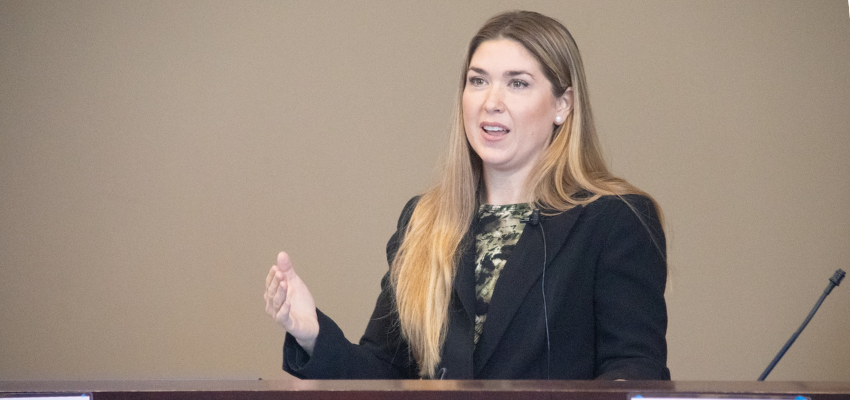 On September 14-15, 2023, Edward Via College of Osteopathic Medicine Carolinas Campus (VCOM-Carolinas) was honored to present Carisa Champion, DO, JD, MPH, a medical advisor to the long-running medical drama Grey's Anatomy. Dr. Champion practices general surgery, trauma surgery and plastic surgery, and consults on legal matters involving healthcare. View photos from the event and read more stories like this on VCOM-Carolinas' Facebook.
---
VCOM-Auburn's Second Year Students Shine with Their Inaugural Preventive Medicine Project Presentations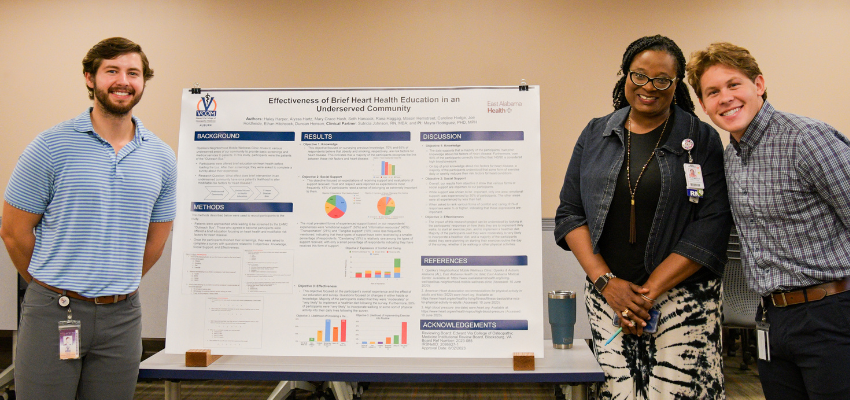 Photo: VCOM-Auburn students proudly display their preventative medicine project.
On September 15, 2023, second-year medical students at Edward Via College of Osteopathic Medicine Auburn Campus (VCOM-Auburn) marked a significant milestone in their curriculum as they presented their inaugural preventive medicine projects. Working collaboratively in groups and partnering with the community, they embarked on health education initiatives, many of them delving into research for the first time. With a total of 15 posters showcased, VCOM-Auburn celebrated their unwavering commitment to research and the enhancement of community health. View photos from the event and read more stories like this on VCOM-Auburn's Facebook.
---
VCOM-Virginia Hosts Pre-SOMA Day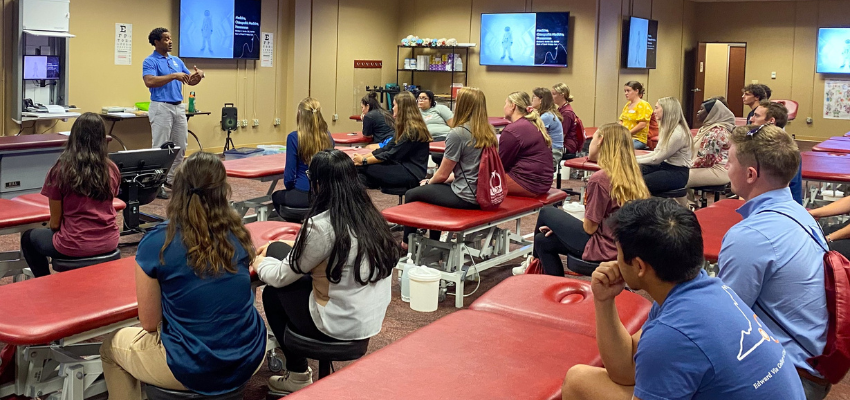 As an undergraduate wanting to go to medical school, being on the lookout for opportunities that better prepare you for the long journey ahead is an important part of the pre-medical process. In collaboration with the Student American Academy of Osteopathy, Edward Via College of Osteopathic Medicine Virginia Campus (VCOM-Virginia)'s chapter of the Student Osteopathic Medical Association (SOMA) hosted a Pre-SOMA Day. Pre-medical students had the opportunity to speak with the VCOM-Virginia admissions director, learn about osteopathic medicine philosophy and manipulative medicine with Abraham Hardee, DO, and interact with second-year osteopathic medical students. Mina Diep, VCOM-Virginia SOMA president, hopes that the event will inspire and support pre-medical students to pursue osteopathic medicine. View more photos from the event on VCOM-Virginia's Facebook.
---