ERAS Opens to Programs; Call for Nominations for 2024 AOGME Awards; 2024 Collegium of Fellows Application Now Open
Published September 27, 2023
AOGME Chair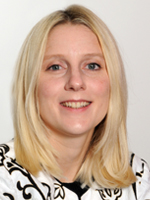 By Sandra Snyder, DO
AOGME Chair
September 27, 2023
Today marks the opening of the Electronic Residency Application Service (ERAS) for programs to begin reviewing applications. Programs can now begin reviewing applications in the ERAS Program Director's WorkStation (PDWS). AOGME has hosted several events to help programs and applicants prepare for the 2024 residency application cycle, including AOGME webinars and the Transitions in Medical Education Program, a joint initiative between AOGME and AACOM's Council on Residency Placement (CORP).
Call for Nominations: 2024 AOGME Awards
Nominations for the 2024 AOGME Awards are now being accepted. There are three categories of awards: Leadership, Special Lifetime Achievement and Special Award of Appreciation. Nominations are due on December 30, 2023. Awardees will be recognized at Educating Leaders 2024, the AACOM Annual Conference. Learn more about the awards, view previous recipients and access the nomination forms on the AOGME Awards webpage.
2024 Collegium of Fellows Application Now Open
Applications are now open to join AOGME's Collegium of Fellows. Fellowship in the Collegium is an honor recognizing long and meritorious service to the AOGME and the osteopathic profession. The status of Fellow is awarded for life, and when awarded, the recipient is entitled to use the initials FAOGME following his/her name and degree, whenever appropriate. Please view current and past Fellows on the AOGME Collegium webpage and watch an informational webinar on the application process. Applications are due on December 1, 2023.

AACOM/CORP Transitions in Medical Education Program
This month, AOGME and the AACOM Council on Residency Placement (CORP) continued holding sessions for the inaugural Transitions in Medical Education multiday program to comprehensively address the transitions in medical education and provide resources and connections to students and educators at each critical point-of-transition in medical education:
Transition from prospective student to osteopathic medical student
Transition into clinical training (OMS-II to OMS-III)
Transition to residency (entering OMS-IV)
Transition from OMS-IV into day 1 of residency
Transition from residency to practice/academic careers

To date, six sessions have been held. Visit the Transitions in Medical Education program webpage to view more information about the program and view recorded sessions.

Engage with Your Federal Lawmakers at AACOM Advocacy Day
Osteopathic advocates across the country will have the opportunity to engage directly with their Senators and Representatives at AACOM Advocacy Day. All Advocacy Day participants will hear from congressional representatives and attend a specialized advocacy training session on October 17, 2023, and advocate for osteopathic priorities on October 18. AACOM Advocacy Day is your opportunity to make a difference and shape the future of healthcare. Register today!

The AACOM Government Relations team joined the AOGME monthly membership discussion earlier this month and gave a presentation on Advocacy Day tailored to AOGME members. View the presentation recording and access the slidedeck.

Join the AIAMC Today to Receive an Exclusive AOGME Member Discount
The Alliance of Independent Academic Medical Centers (AIAMC) is offering AOGME member bonus benefits when your institution/hospital becomes an AIAMC member by December 31, 2023. AOGME members will receive a 25% discount off annual dues and two FREE AIAMC annual meeting registrations, a combined value of more than $3,325! The AIAMC is the only national organization addressing the unique needs of independent academic medical centers and community-based teaching hospitals. View more information and join the AIAMC today.

Register Today: Osteopathic Manipulation Foundations Microcredential
Registration is now open for the Osteopathic Manipulation Foundations Microcredential offered by the University of North Texas Health Science Center at Fort Worth-Texas College of Osteopathic Medicine (UNTHSC/TCOM). This microcredential workshop will be held on September 30-October 1, 2023 at the UNTHSC/TCOM campus in Fort Worth, Texas. This 20-hour course consists of 4 hours of online work along with 16 hours of hands-on instruction and assessment activities. This is a basic, foundational course in theory, terminology and palpatory skills needed to understand and perform osteopathic manipulation in a clinical setting. View more information and register today.

Upcoming Funding Opportunity: HRSA Primary Care Training and Enhancement - Rural Community Program Directors Program
HRSA recently announced an upcoming funding opportunity, the Primary Care Training and Enhancement - Rural Community Program Directors (PCTE-RCPD) program, which will support primary care fellowship programs that train primary care physicians who have completed a residency in general internal medicine, family medicine, general pediatrics or combined pediatrics and internal medicine in the skills necessary to be a successful residency program director of a rural primary care residency or a Teaching Health Center residency program. The estimated application post date is November 22, 2023, with an application due date of January 23, 2024, so stay tuned for more information on the PCTE-RCPD program.

AOGME Webinar Series: Webinar Recordings Available
On September 6, 2023, Kent Voorhees, MD, and Alan Douglass, MD, both of whom serve on the Residency Program Solutions Panel of Consultants, presented a webinar on all aspects of rural GME development (Rural Track Programs, etc.), HRSA funding for developing residencies and THCGME program status updates (if any) and details for qualification. View the webinar recording.

AOGME Webinar Series: Upcoming Webinars
Be sure to join us for several upcoming webinars of the AOGME Webinar Series. Upcoming webinar topics include the ACGME's Med School Portal, the AAMC's Resident Readiness Survey and more.

On Wednesday, October 11, 2023 at 4:00–5:00 PM ET, Sean Hogan, PhD, director of outcomes research and evaluation at the ACGME, will provide an overview of the ACGME's Med School Portal. This online tool provides medical schools and colleges with feedback on alumni progress in residency. The data is useful in identifying areas for curricular and assessment innovations. Register for the webinar.

On Wednesday, November 8, 2023 at 4:00–5:00 PM ET, Sara Kim, PhD, associate dean for educational quality Improvement and research professor, department of surgery, at University of Washington School of Medicine, will present a webinar on the impact of healthcare conflict. Dr. Kim will provide an overview of this issue and present a recommended dialogue model to apply to conflict situations. Register for the webinar.

Monthly Membership Discussions
Join us on Wednesday, October 18 at 4:00 PM ET for the next monthly AOGME membership discussion opportunity. This is an opportunity to connect with peers and raise topics for feedback or discussion. Please contact us at aogme@aacom.org if you have any questions or have not received a meeting invitation.

Please feel free to reach out to us at any time with direct inquires by emailing aogme@aacom.org or calling us at 301-657-7881.

Thank you,

Sandra Snyder, DO
Chair, AOGME