Urge Congress to Fund Medical Student Rotations in Rural Community-Based Facilities
Published November 14, 2023
By AACOM Government Relations
Advocacy Federal Policy Healthcare Workforce OME Advocate Rural Medicine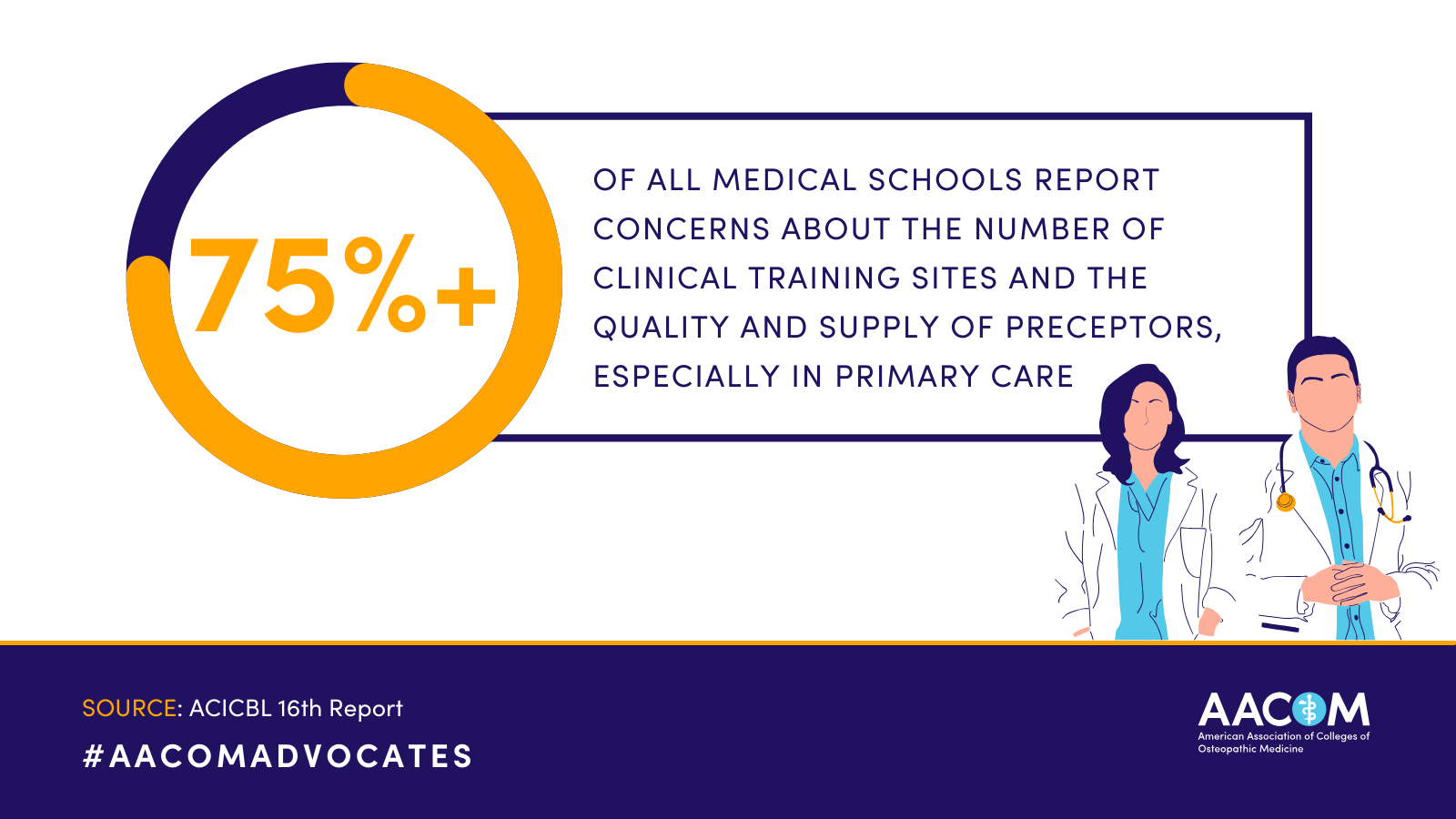 With more than three-quarters of all medical schools reporting concerns about the number of clinical training sites and the quality and supply of preceptors, especially in primary care, 64 percent of colleges of osteopathic medicine requiring their students to train in rural and underserved areas and half of entering osteopathic medical students intending to practice in underserved communities, it is crucial we expand rural community-based training opportunities for medical students.
AACOM is encouraging Congress to create a new Health Resources & Services Administration (HRSA) grant program to expand clinical rotations in community health centers to expose more future physicians to the unique healthcare needs of rural and underserved populations and increase the likelihood of them practicing there.
Urge Congress to expand community-based clinical rotations for medical students today!