Choose Your Own Adventure
Our hybrid conference is designed to deliver the expert content you're used to, where all attendees, whether onsite or online, will feel inspired, informed and engaged.
One Conference—Two Ways to Attend
Whether you decide to attend in-person in Baltimore or join us online through our interactive platform, all attendees will have the opportunity to network with peers, exhibitors and our sponsors, not only for the duration of the live conference but for at least three months post-conference.
Celebrating 125 Years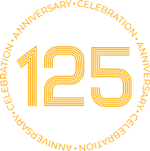 In 1898, the American Association of Colleges of Osteopathic Medicine (AACOM) was founded to support and assist the nation's osteopathic medical schools. Since then, AACOM has served as a leader and unifying voice for osteopathic medical education (OME). In 2023, we will observe AACOM's 125th anniversary and we hope you will join us at Educating Leaders as we recognize and celebrate this momentous milestone.
The OME Event of the Year!
We anticipate having more than 1,000 attendees combined, participating onsite and online, to join us as we celebrate this milestone! Conference attendees will hear inspirational messages from our plenary speakers, attend informative sessions and connect with peers, vendors, sponsors and subject matter experts throughout the conference.
Whether you register to attend in-person or online, you will experience three days of thought-provoking plenary presentations, interactive sessions, special events and collaborative programming focused on timely issues facing our nation's healthcare and medical education systems. Our attendees include:
University & College Presidents
Medical School Deans, Educators & Administrators
Program Directors & Department Chairs
Medical Education Researchers
Medical Students, Residents & Fellows
Government Officials, Government Relations Professionals
Thank You to our Sponsors!