The last day to submit your form for Continuing Medical Education (CME) credit was August 31, 2023.
Save-the-Date
Thanks to everyone who joined us in Baltimore and online. We look forward to Educating Leaders 2024, April 17-19, in Kansas City, MO. Stay tuned for more information.
One Conference—Two Ways to Attend
Whether you attended in-person in Baltimore or joined us online, all attendees had the opportunity to network with peers, exhibitors and our sponsors, via our interactive online platform through July 31, 2023.
Celebrating 125 Years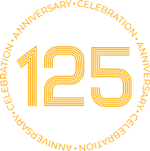 In 1898, the American Association of Colleges of Osteopathic Medicine (AACOM) was founded to support and assist the nation's osteopathic medical schools. Since then, AACOM has served as a leader and unifying voice for osteopathic medical education (OME). This year, we recognized AACOM's 125th anniversary and celebrated this momentous milestone during Educating Leaders.
The OME Event of the Year!
We are excited to have had record-breaking attendance at this year's event! More than 1,000 attendees, joined us onsite and online as we celebrated our 125th anniversary!
Whether you attended in-person or online, we hope you experienced three days of inspirational messages from our plenary speakers, connected with peers, vendors, sponsors and subject matter experts and attended collaborative programming focused on timely issues facing our nation's healthcare and medical education systems. Our attendees included:
University & College Presidents
Medical School Deans, Educators & Administrators
Program Directors & Department Chairs
Medical Education Researchers
Medical Students, Residents & Fellows
Government Officials, Government Relations Professionals
Thank You to our Sponsors!