Interested in Primary Care? This Scholarship Is for You!
Published October 18, 2023
By Chrissa Karagiannis
Choose DO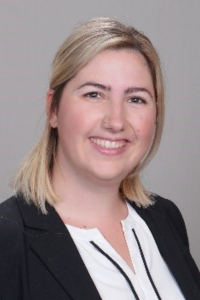 By Chrissa Karagiannis, OMS IV, Touro University California College of Osteopathic Medicine, Osteopathic Manipulative Medicine Undergraduate Fellow
As an osteopathic medical student intending to apply to Family Medicine, I am beyond grateful to participate in the National Health Service Corps (NHSC) Scholarship Program, and highly recommend it to anyone who wants to work in primary care.
For students like me who are interested in primary care, the NHSC Scholarship Program is a great option to support your calling to treat patients in rural or medically underserved communities while also financially supporting your future.
As a Scholarship Program recipient, I receive:
Four years of full tuition payments
Monthly stipends
A yearly "other reasonable cost" stipend
In exchange, I commit to:
Being able to pursue my goals while having my tuition and additional medical school expenses covered made participating in the NHSC Scholarship Program an easy decision. I always wanted to work in primary care, and although I wasn't 100 percent certain I wanted to pursue Family Medicine when I first entered medical school, I was confident that I wanted to work with the underserved. I also want to apply for an addiction medicine fellowship after residency, which is another eligible program within the NHSC. Students like me who feel drawn to primary care and working with vulnerable populations or in physician shortage areas, especially in rural areas, are fantastic candidates for this program.
Overall, the NHSC Scholarship Program is a great choice for osteopathic medical students. It helps reduce the shortage of primary care physicians in the United States, especially in rural and underserved areas, while financially supporting students interested in primary care. For students who are excited about primary care, joining the NHSC Scholarship Program can be an excellent decision that alleviates the financial burdens of becoming a physician.